Specialists in Talent Solutions in Leadership and Management.
All of OSI's services are based on good science and practical application.
Co-authored by our very own president/senior consultant, Bruce Griffiths, and our business partner, Enrique Washington. Competencies at Work is a thorough, yet digestible look at contemporary competency modeling. It will equip readers to understand, build, and implement competency models as a foundational and integrating element in talent management systems. Readers will understand how competency models have evolved to be the current best-practice in defining criteria for all talent management applications such as selection interviews, promotion panels, assessment centers, job descriptions, and learning objectives. The book also provides specific guidance in the steps needed to establish a sustainable model, with research results on universal competencies contained in most contemporary models.
Competencies at Work is available now through Business Expert Press.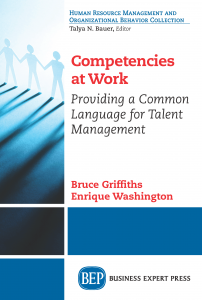 Polaris® Competency Model v4.0 is now available.
Polaris
®
v4.0 is the most well-researched competency model on the market, and represents over three decades of research in over one hundred client organizations. This research has included thousands of interviews with top performers – those who are respected, deliver exceptional results, are likeable, and are passionate about their work. The OSI benchmark sample includes large multinational corporations as well as smaller regional organizations. The Polaris
®
v4.0 universal competency model can serve as the foundation for talent management systems by providing valid criteria and an integrating language across talent management applications.
As research has shown, anything short of this common language suboptimizes all organizational talent selection, development, and appraisal systems as managers struggle with competing criteria for interviewing, training, and providing performance feedback.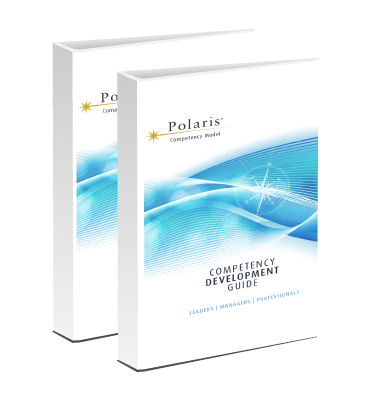 OSI Services
Diagnosing and Developing Individuals, Teams, and Organizations.
360° (Multi-Rater) Surveys
Assessment Centers
Competency Based Interviewing
Competency Modeling
Full Immersion Business Simulations
Individual Candidate Assessments
Leadership & Management Seminars and Workshops
Managerial and Executive Coaching
Mentor Programs
Strategic Planning Sessions
Team Building Sessions
Team Effectiveness Surveys
Clients
I worked directly for Bruce in the early 1990′s at OSI and have continued to leverage his knowledge, expertise, and counsel to this day. Bruce combines his deep expertise in OD with a broad-based business sense that makes him extremely effective at what he does. He can help an executive team develop high level strategy, and is grounded enough to help the same executives develop the operating mechanisms to turn the strategy into results.
We've worked with Bruce Griffiths and OSI over the last 7 years and they've provided us a customized, comprehensive Competency Profile, 360 degree Feedback Survey, Competency Development Guide, and Competency-based Interviewing Questions. These tools have really helped State Auto integrate our competencies into our culture, and we use them for development, selection, coaching, succession planning and when creating job descriptions. They've been excellent partners!
The Polaris competency model provides for a systematic approach to managing your human capital. From recruiting, to on-boarding, to performance appraisal, to developing your people, it is an easy to use method that will positively impact the culture of your organization and allow optimization of all talent management systems.
I found the Polaris Competency Model by OSI to be very effective in support of hiring, training and leadership development. Best of all, it is simple to use and I haven't found a better product that is also backed by great service.